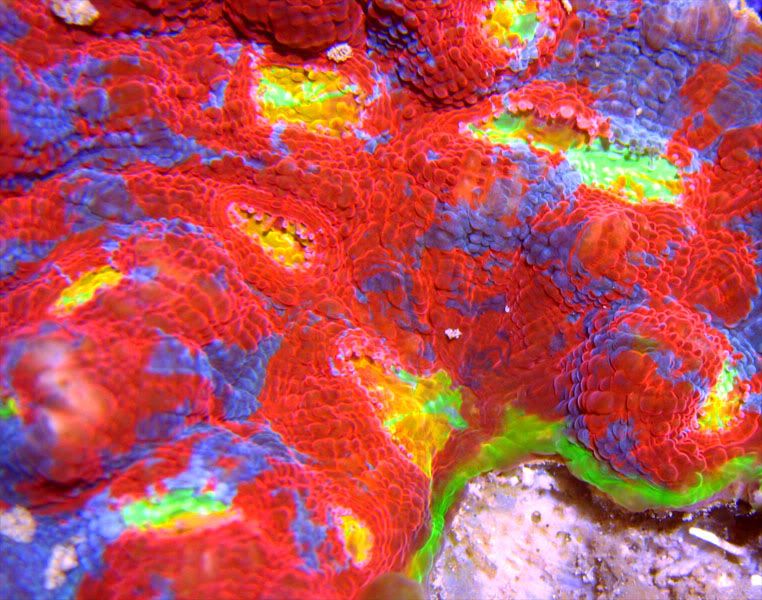 Shipping
Our shipping method and prices are very simple. We ship every ,Tuesdays and Thursday FEDEX Overnight.
First item is $45
and
each additional item is $5 more.
Maximum shipping of $50 for unlimited items.
SHIPPING SPECIAL:

FREE shipping for all orders over $350

LIVESTOCK GUARANTEE POLICY

We guarantee our corals will be professionally packed and the coral will be alive upon arrival.
DOA means Dead On Arrival and not DEAD in your tank after 5 hours or the next day. DOA also does not mean dead because delivery was delayed due to your cities weather condition. If you think the coral is dead upon arrival email us immediately, follow that with a clear picture of the dead coral within the first 2 hours of receiving it. We will then issue you a store credit for the full amount of the dead coral minus shipping. We are not responsible for shipping company delays. This is a risk that is part of the hobby. It is out of our hand when we hand it over to Fedex/Ups.

Please note that ALL cut to order corals will take 2-4 weeks to properly heal before shipping out. There are no refunds on special orders.
Please contact us by phone (626) 442-8870 or by email sexycorals@yahoo.com as soon as possible so we can advise you on what to do with the coral.
SEXY CORALS
9592 Lower Azusa Rd.
Temple City, CA 91780
Call us AT!! (626) 378-7255
Or Email us AT
Sexycorals@yahoo.com